My Trip To The Board
Last Thursday (Nov 1, 2007) I flew to Sacramento to participate in the CSR Exam Writing Workshop. I was an invited guest of the CRB (Court Reporters Board). They paid my way in full and I was very impressed how they treated me (as well as they other invitees).

The Sacramento Airport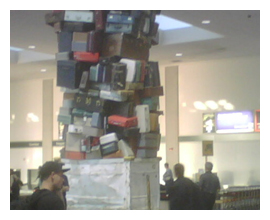 If you'ever flown in to the Sacramento airport, you will notice their version of luggage art. I thought I saw an old suitcase that I lost on a previous flight. But it was stuck way at the top and I didn't have time to climb up there. I had to get to my hotel.

The Hotel
For the out-of-town invitees (like me), they put you up in the Holiday Inn Express just a few miles from the airport. I have to say that Kim White, Exam/Licensing Analyst with the CR Board was excellent in coordinating all of the details for my trip. Her explicit instructions about where to go, what to do were much appreciated. She provided an itinerary from start to finish for my stay and even produced a letter for me to present to the hotel staff. Can I just tell everyone in the future who may be asked to volunteer in like manner -- Kim and the staff definitely have their act together. Thanks, Kim!



Breakfast
I don't know if you've ever stayed at a Holiday Inn Express before, but they have a complimentary breakfast bar. Eggs, juice, toast, bacon, bisquits and yogurt. And cereal and coffee and bagels. And fruit and pastries and donuts. You get the picture. Not that I had all of that, of course! Once again, I was happy that the Board had put me up in a decent hotel with a more-than-adequate breakfast bar. I was not going to starve to death for sure!

So with a hearty breakfast, I was off to the test facility. I was picked up (on time!) by Janece Sargis. She's a wonderful lady who was our exam proctor and chaperone. We drove just a few miles to the building where all the TOP SECRET exam sauce is concocted.



TOP SECRET
I'm not kidding about TOP SECRET. I signed waivers and confidentiality agreements up the ying yang. I even got a special badge that was to be worn at all times. Truth be told, it felt great wearing my official government badge. I was sad to let it go at the end. (So snapped this little photo as a memento.)

What Goes On Behind Closed Doors
So what did we do for two days behind the TOP SECRET doors? I am not allowed to state specifics. I signed my life away promising that I would keep the cat in the bag in no uncertain terms. Suffice to say that part of the way the test is created is to get licensed professionals in a room with source material and have them create questions based on several factors:

The Factors That Make Up A Good CSR Exam Question
Is the question something a licensee should know in order to protect the consumer?
Is the question something that a brand new CSR candidate should know?
Is the question something common to all CSRs working in the field?
Is the question something a minimally competent CSR is expected to know?
Factors That Are Avoided in Creating A CSR Exam Question
Is the question something only an attorney would know?
Is the question something that only an experienced CSR would know?
Source Materails Being De-Classified?

There has been talk about the CSR exam source material list being made public. In my opinion, this is a great idea. It's never been done before in California. The schools would soak that list up like a sponge. Which is one of the concerns of the opponents of this idea. The problem is that if a list is made public stating something to the effect of here is the master list of everything the CSR exam is sourced from, that schools and students will rush right out and purchase every single source material on there, and study and cram and force feed every book cover to cover expecting to pass the CSR exam. That's not really the way it works.
So in an effort to minimize liability in such a case, the Board needs to find language that couches the list in disclaimer language before releasing it. Something like, Hey, here is the list. Study from here but don't necessarily spend a billion bucks buying each book. Better to have a nodding acquaintance with the entire breadth of knowledge rather than studying, for example, the dictionary cover to cover.That's the Board's conceren. And it's a good one. However, I for one think releasing the list is a must! As a former stuck student, I can recall all to well the feelings of trying to hit a moving target that is ever changing in scope and size. Releasing the list would eliminate at least some of those unknown variables.
In Conclusion

It was a grand honor to serve the Board in this fashion. I would love to go again soon. A shout out to all the other volunteers... Mary, Jeannie, Joe. What a terrific weekend with you guys.
Tuesday, November 6, 2007