Steno Shirts Available Once Again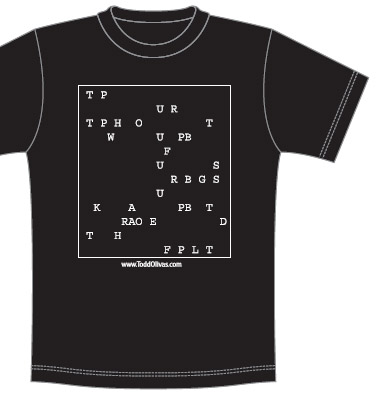 [SORRY, SOLD OUT AS OF 10/1/2010]
* These are the t-shirts that I came up with and printed on my own during the 1990s to help me pay my way through court reporting school. I didn't sell that many of them, to be honest, but they were cute and I think added a little fun to to my court reporting world.
---
My World Famous Steno T-Shirts are back and in huge demand. I sold every single one I had with me during my Sacramento tour. Send me an email through my website
http://www.ToddOlivas.com/contact.asp
for more details. I'm selling them for $15.00 which includes shipping & handling. They're only $10.00 if you see me at one of my speeches...
How To Order Online:
[SORRY, SOLD OUT AS OF 10/1/2010]
Thursday, May 24, 2007