Track Down Your Attorney In Flight
Legal Secretaries, got an attorney flying out of town for a deposition? Need to track their whereabouts? Want to know weather conditions and/or flight delays? Well, now you can with FlightAware.com.
This is a free website that I discovered recently while watching the news. You can simply go to
www.flightaware.com
and input the flight number and get all the realtime stats imaginable about that flight. Don't know the flight number? No problem. Simply input the departure and arrival airports and track the flight like that.
This sounds like a commercial, but it isn't. I can foresee a myriad of uses for this site:
Legal support staff can track their traveling attorneys
Court reporting agencies can anticipate delays of their inbound clients
Family members can track daddy's or mommy's flight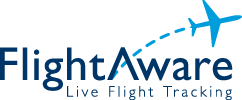 Monday, September 8, 2008