Interpreting | Any language, anywhere
We're your bridge over the language barrier!
Todd Olivas & Associates is your interpreting agency of choice offering top-notch quality interpreters and services to make sure that your needs are met -- every time, every place, every language. Our interpreters hold state certifications (where applicable). We have access to 100s of interpreters who speak a combined 160 different languages! Yes, our interpreters do "simultaneous" or "consecutive" methods of interpretation.

Schedule services now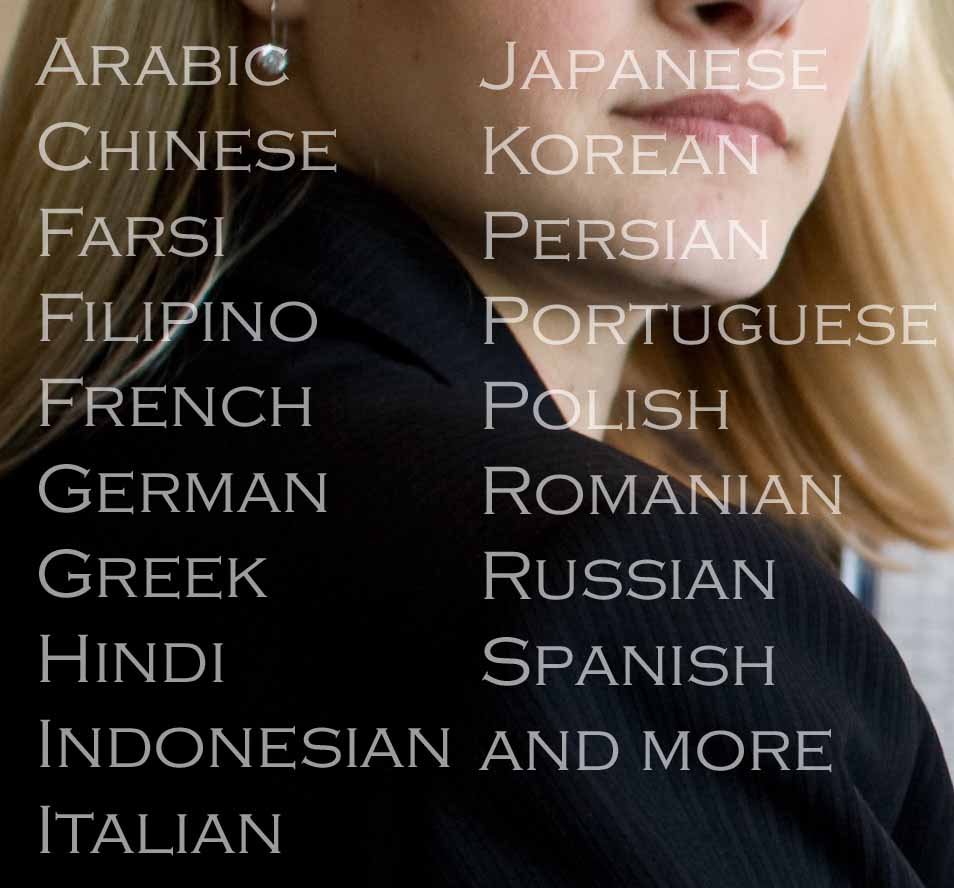 Interpreting Services
- Legal Depositions
- Medical Exams
- Arbitrations
- Court Trials
- Business Meetings
- Attorney/Client Prep
- Many More!

Languages we speak
From Afrikaans to Zulu, we can find you the right interpreter for your next deposition or translation need. Not to mention these other languages: Arabic, Chinese, Farsi, Filipino, French, German, Greek, Hindi, Indonesian, Italian, Japanese, Korean, Persian, Portuguese, Polish, Romanian, Russian, Spanish.
Client testimonial
"Great customer service; great reporter; and would recommend to a friend."
-Donna Marr
Aronovitz Law